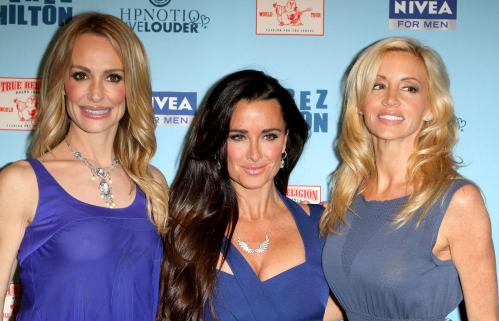 Taylor Armstrong, Kyle Richards and Camille Grammer are all smiles in this photo. But a new report sheds light on their private pain.
Unsure how to handle the situation - would Bravo fire her for appearing uncooperative if she didn't show up for filming? - Taylor reportedly confided in Camille Grammer and Kyle Richards. She then told Russell about this conversation with her castmates.
The Bravo mole says he reacted by emailing Camille a "very threatening" message that contained "the rantings of a lunatic."
Taylor's bruises and breaks, meanwhile, required weeks to heal, delaying production on the series. Now, the actual premiere as the network wonders what to do about Russell's suicide.